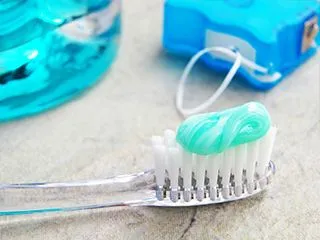 Professional Dental Cleaning

Experienced dental professionals recommend that all people over the age of three brush their teeth three times a day and floss once daily. In reality, many people have busy schedules that make brushing three times daily difficult, but at the very minimum all adults should brush at least twice a day and floss once to remove the buildup of plaque and bacteria from the teeth and gums.
Even the most dedicated brusher and flosser simply cannot remove every bit of plaque and tartar from his or her teeth. For optimal oral health and cavity prevention, it is important to receive a professional tooth cleaning at the dentist's office twice every year.
The dentist or hygienist will use scalers, curets, and in some cases ultrasonic scalers to thoroughly clean the entire surface of each tooth, including the portion below the gum line. Once the teeth have been cleaned, the dentist or hygienist will gently polish each tooth using toothpaste or a combination of baking soda and water. The last step in a thorough dental cleaning is a protective fluoride treatment.
When too much tartar has built up under the gum line, the dentist or hygienist may recommend tooth scaling and root polishing if the early signs of gum disease are present. Some dentists consider dental scaling and root planing to be "deep cleaning" and these procedures are performed yearly on their patients as a way to prevent gum (periodontal) disease.